Mexican Mushroom and Chicken Tortilla Stack
PREP TIME: 15 Min
COOK TIME: 15 Min
SERVES: 4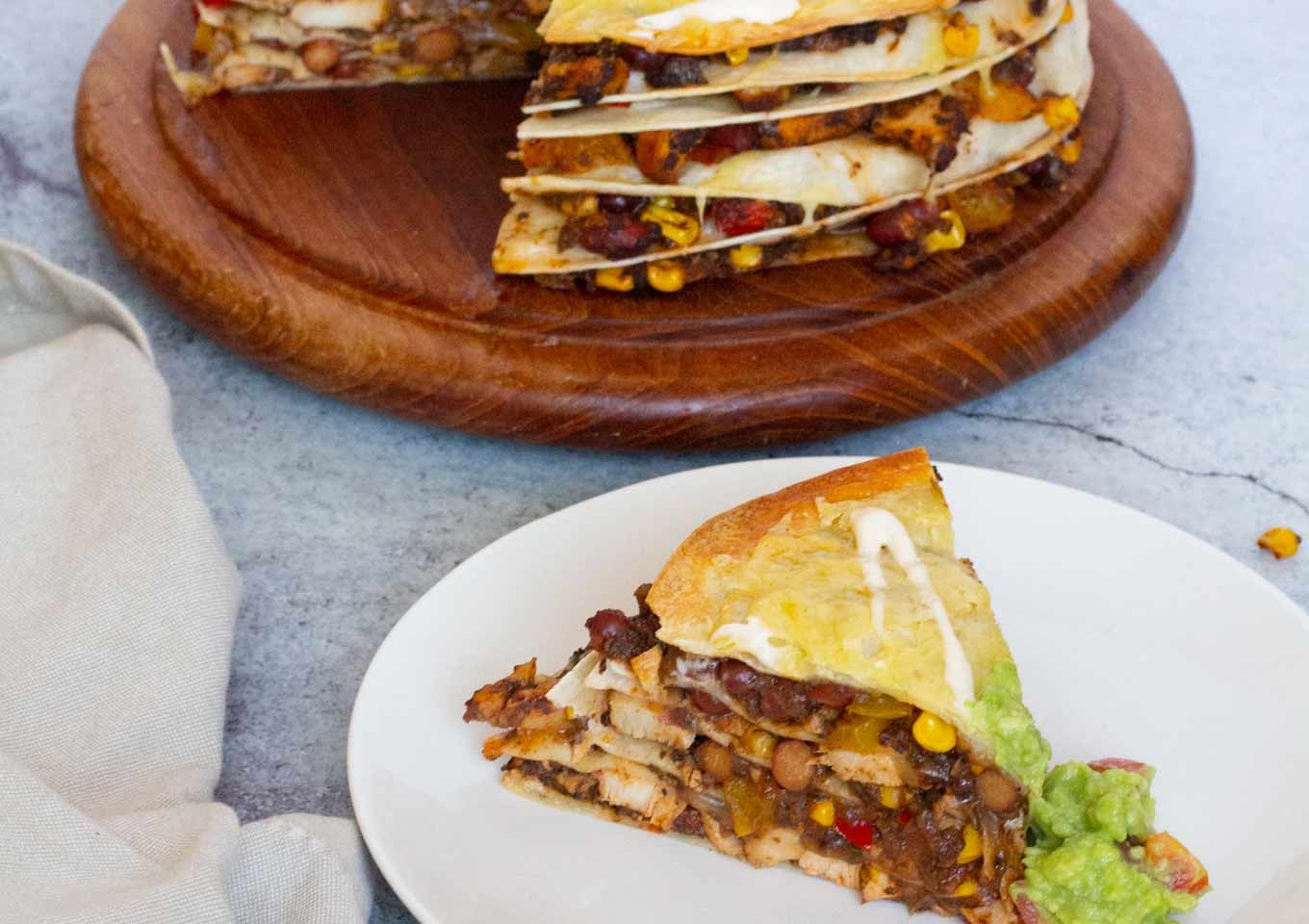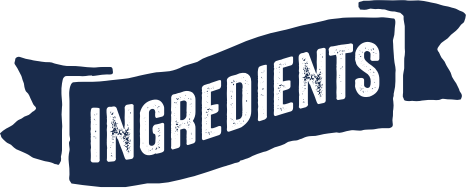 1 onion, diced
1 tsp garlic, minced
450g Meadow Swiss Brown Mushrooms, chopped finely
1 capsicum, diced (we used ½ red, ½ yellow for added colour)
400g pre-cooked chicken, roughly cut into 4cm strips
1 Tbsp butter
1 tsp neutral flavoured oil, such as canola
1 can chilli beans
1 cup frozen corn
Salt & pepper
300g tasty cheese, grated
6 medium sized tortillas/soft tacos
Guacamole
1 avocado
¼ red onion, finely diced
1 Tbsp of coriander leaves, finely chopped
½ lemon
8 cherry tomatoes, finely diced
75g sour cream, to serve
Method
Preheat oven to 180 ̊C fan bake.
Prep the first five ingredients.
In a large pan over a medium heat, add the oil and butter, melt. Add the onions and garlic and cook for a minute, add mushrooms and capsicum, season well with salt and pepper and fry for around 6 minutes, stirring occasionally, until well cooked.
Add chicken, chilli beans and corn and cook for around 3 minutes until everything is hot and combined. Taste and adjust seasoning if needed.
Line a baking dish or tray with baking paper and add a little oil to the top of the baking paper. Take one tortilla, add 1/5 mushroom mix, add 1/6 cheese, top with another tortilla and repeat until all tortillas are used. Top with cheese and bake for 15 minutes or until golden.
While it's baking, make guacamole by mashing the avocado in a bowl with a fork, add red onion, coriander, the juice of ½ a lemon and diced cherry tomatoes and season well with salt and pepper. Taste and adjust seasoning if needed. Set aside.
Once Tortilla Stack is cooked, drizzle top with sour cream and guacamole and serve. When serving, slice into wedges with a sharp knife.
Top tips:
You can easily make this vegetarian, and even more nutritious, by removing the chicken and replacing with more mushrooms.
If you blitz your mushrooms in the food processor, be careful not to over-do it or they'll turn to mush. Aim for a consistency similar to minced meat.