Mushroom, Walnut & Sage Stuffing Balls
PREP TIME: 20 Min
COOK TIME: 30 Min
SERVES: 4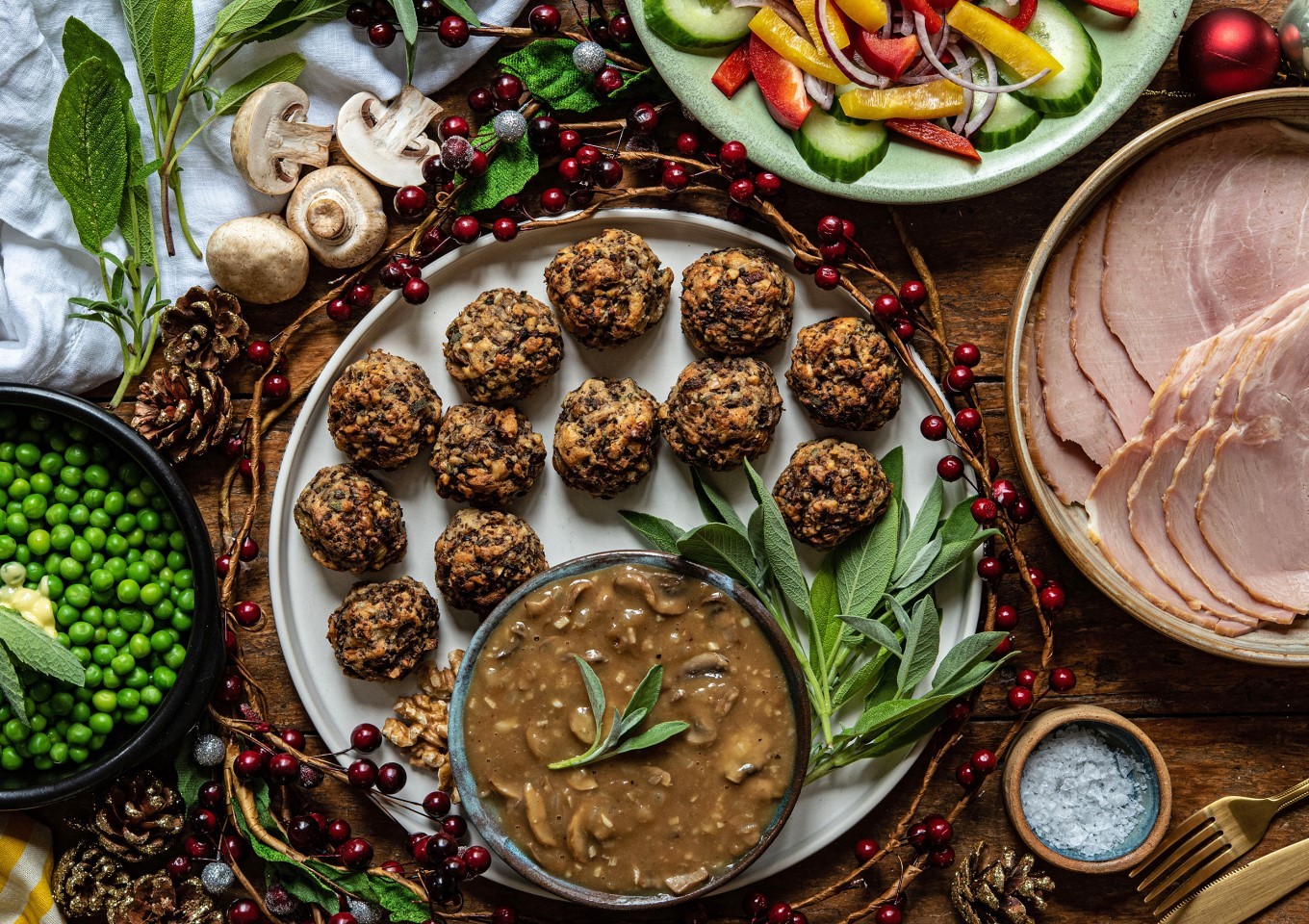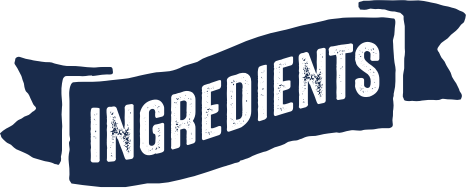 Cooking spray
1 egg
4 slices white bread (makes 3 cups breadcrumbs)
½ cup walnuts
2 Tbsp fresh sage, chopped
½ tsp salt
¼ tsp black pepper
200g Meadow Mushrooms white button, halved
25g butter
½ onion, diced
¼ cup vegetable stock
Method
Preheat oven to 200°C fan. Spray an oven tray with cooking oil spray and set aside.
Crack an egg into a large bowl and beat well.
Stack the slices of bread and cut into 1cm strips, rotate and then cut into 1cm cubes. Place in a food processor and process into chunky crumbs for a rustic texture. Place breadcrumbs into the bowl along with sage, salt and pepper.
Process walnuts until finely chopped. Add to the bowl.
Finely chop mushrooms in food processor. Transfer to a frying pan with butter and onion on a medium heat.
Fry mushrooms and onion for 5 minutes until mushrooms have released their liquid and onions have softened. Stir in vegetable stock.
Remove from heat and transfer to the bowl. Mix to combine.
With wet hands, scoop a heaped tablespoon of the mixture and shape into a ball the size of a ping pong ball. Place the stuffing ball on the oven tray. Repeat with the remaining mixture. Makes roughly 12 balls.
Bake for 30 minutes until outside is crisp and insides are set. Serve with gravy for dipping or drizzling.
For even more mushroom goodness, check out https://meadowmushrooms.co.nz/recipes/mushroom-gravy for a mushroom gravy recipe.
Top tips:
Fresh sage gives these a festively fragrant umami hit which works so well with mushrooms and walnuts. Dried sage in equal amounts can be used if fresh unavailable.
We made our own breadcrumbs for these to control the coarseness and achieve a rustic, chunky texture. However, you can use 3 cups of store-bought breadcrumbs.
If cooking these stuffing balls as part of a roast dinner, place stuffing balls in the oven in the final 30 minutes of cooking your roast.
MADE WITH
White Button Mushrooms