Scrambled Egg & Pancetta Stuffed Portabellos
PREP TIME: 15 Min
COOK TIME: 15 Min
SERVES: 4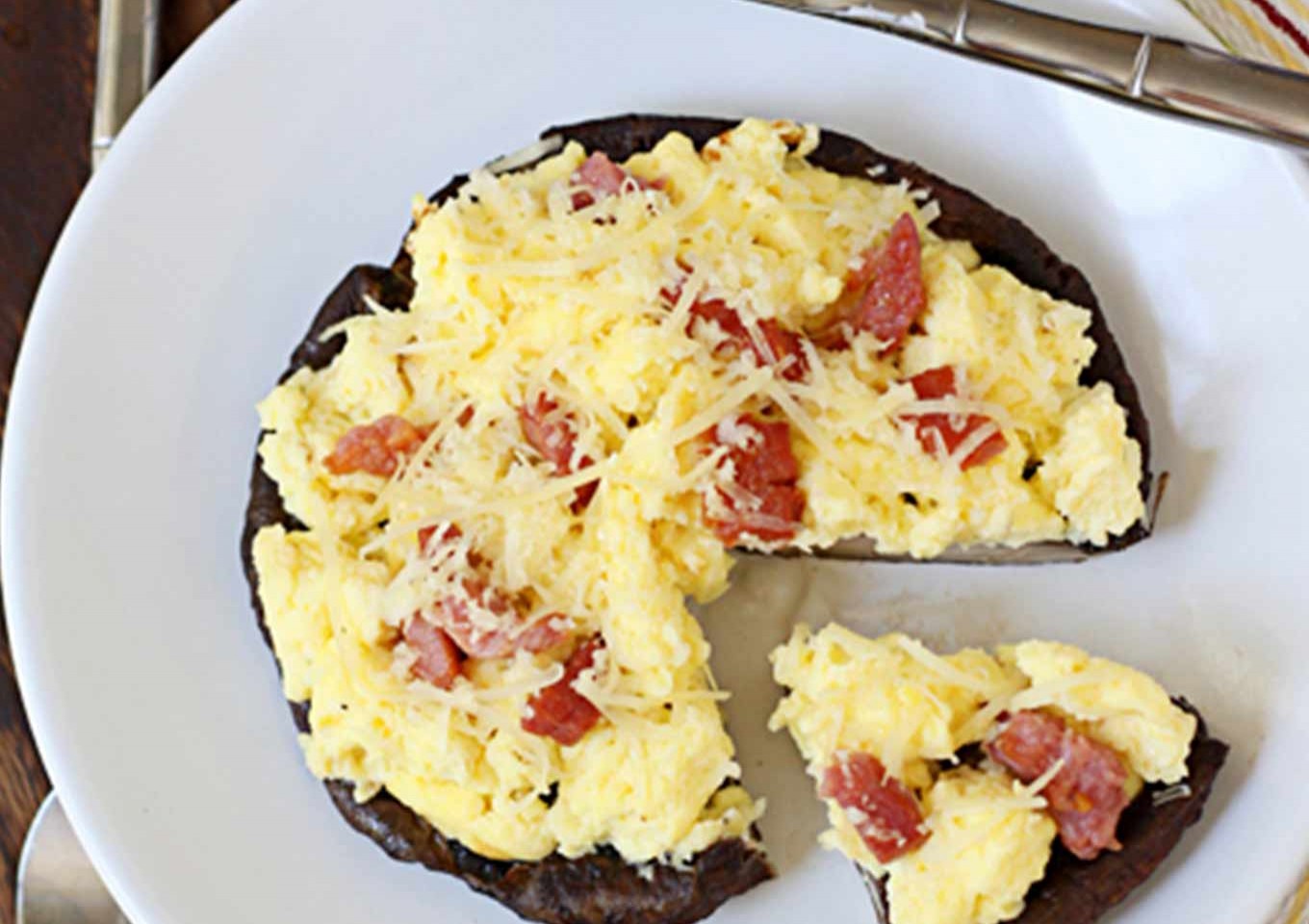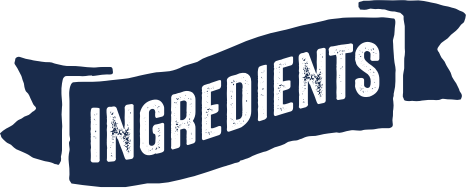 4 large portabello mushrooms
3 Tbsp olive oil
8 large eggs
1/4 tsp salt, or to taste
1/4 tsp fresh ground black pepper, or to taste
1 Tbsp unsalted butter
100-150g pancetta, cut into small cubes (you can substitute bacon)
100g Gruyère cheese, finely grated (you can substitute your favorite cheese)
Method
Preheat the oven to 240 degrees.
Use a kitchen towel to lightly brush off any remaining dirt on the mushrooms. Remove the stem and then use a spoon to gently scrape out the gills inside the mushroom. Brush the mushrooms lightly with olive oil and place them in a baking dish cap sides up. Roast the mushrooms for 15 minutes (or 20 if your mushrooms are larger and thicker).
While the mushrooms are roasting, fry the pancetta in a large skillet over medium-high heat, stirring occasionally, until crispy. Drain the pancetta on paper towels and set aside.
About 5 minutes before the mushrooms are done roasting, whisk the eggs, salt, and pepper in a mixing bowl just until the whites and yolks are blended. Put the butter in a large heavy nonstick pan over medium heat. When the butter is melted, swirl the pan to cover the bottom and sides. Reserve 2 tablespoons of the beaten egg mixture, and then pour the rest of the egg mixture into the pan and turn the heat down to medium low. Start slowly scraping the eggs from the bottom of the pan. They will very gradually coagulate into soft curds over several minutes. When they have thickened to your taste, remove the pan from the heat and fold in the reserved 2 tablespoons of egg mixture (to stop the cooking and cream the eggs). Taste and season if needed. Fold the fried pancetta into the just-scrambled eggs.
To assemble: when the mushrooms have finished roasting, remove them from the oven and blot away any excess juices. Spoon 1/4 of the scrambled eggs on top of each mushroom. Top the eggs with 1/4 of the gruyère cheese and serve immediately.
MADE WITH
Large Portabello Mushrooms