Chicken and shiitake pie
PREP TIME: 30 Min
COOK TIME: 75 Min
SERVES: 6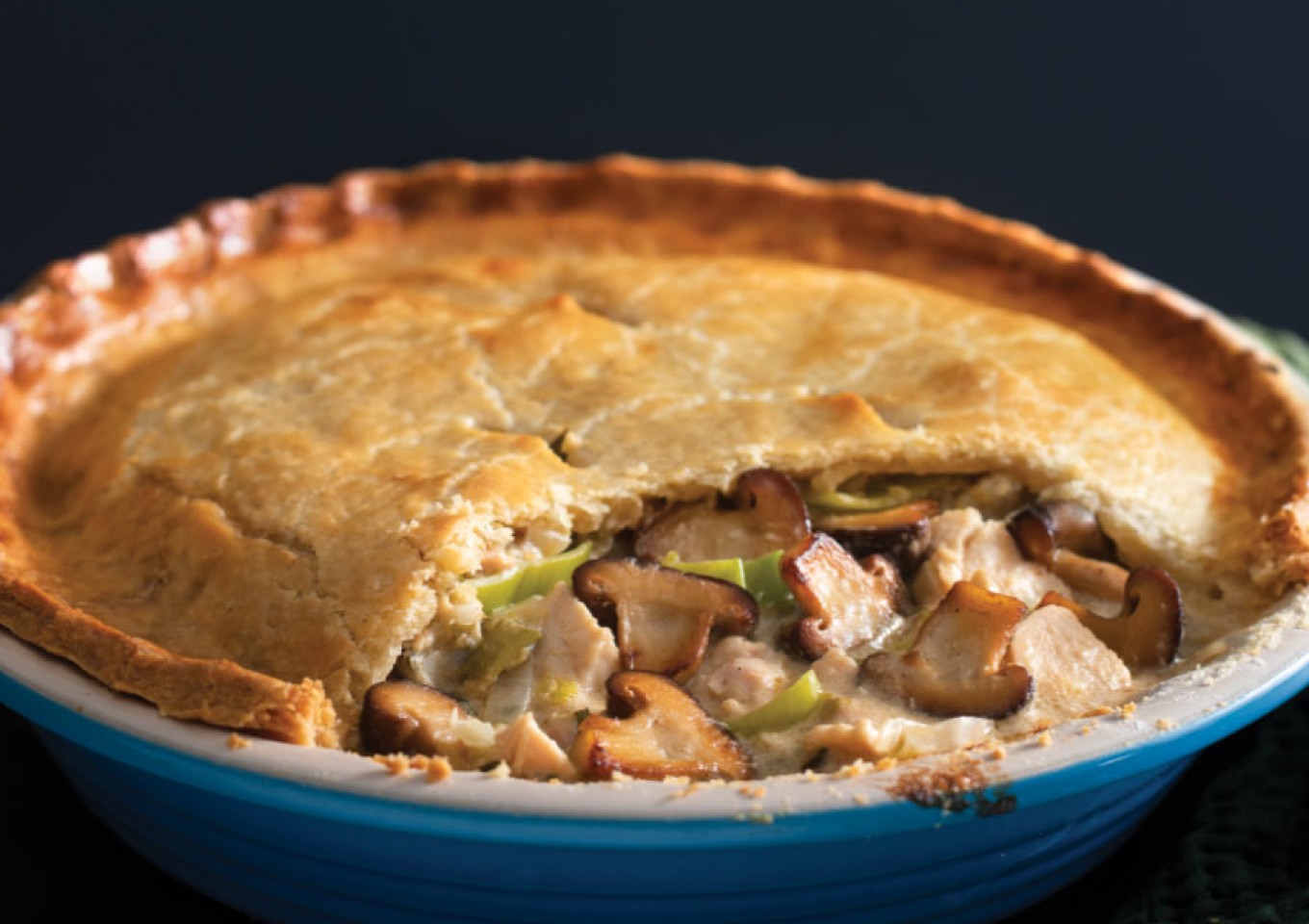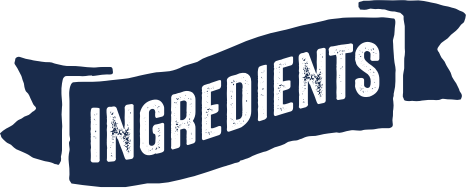 2 skinless chicken breasts, halved
6 skinless chicken thighs
1 teaspoon salt
1 cup cream
100g unsalted butter
1 small onion, chopped
1 leek, sliced
1 celery stalk, finely chopped
200g shiitake, halved or quartered
250g button mushrooms, halved or quartered
5 tablespoons flour
250ml chicken stock
Quarter of a cup white wine
3 tablespoons fresh or 1 teaspoon dried tarragon, chopped
1 egg
400g savoury short pastry
Method
Heat the oven 170°C. Place the chicken pieces in a baking dish and sprinkle with half the salt and a grind of pepper then pour over the cream. Bake for 20 minutes.
Cool then remove the chicken from the cream, reserving the cream and cutting the chicken into 2cm pieces.
Raise the oven to 200°C.
Melt 25g of the butter in a large frying/saucepan over a medium heat and cook the shiitake and button mushrooms with quarter of a teaspoon of salt for 5 minutes then set aside.
Heat the remaining 75g butter and add the onions, leeks, celery and remaining quarter of a teaspoon salt and cook for 10 minutes.
Stir in the flour and cook, stirring for 3 minutes then add the chicken stock and stir until smooth and then add the cream, wine and any chicken juices. Cook over a low heat for 5 minutes until thick.
Finally stir in the tarragon, mushrooms and chicken and season with salt and pepper to taste. Place into a large pie dish (about 8 cups).
Whisk the egg in a small bowl with a tablespoon of water. Brush the edges of the dish with a little egg.
Roll out the pastry to fit the top of your dish and cover, pressing the edges down. Cut a steam vent in the top and brush with the egg. Bake for 35 minutes until golden.
Top Tips
If you prefer chicken breast to thigh, replace the thigh with 2 more breasts and likewise if you prefer thigh double the quantity.
Quick pastry recipe for those who prefer to DIY:
250g flour, sifted
half a teaspoon salt
125 g cold butter, cut into cubes
a third of a cup ice water
In a food processor combine the flour and salt then add the butter and process to an even crumb. Add the ice water and pulse to combine (don't over mix). Tip onto a floured surface and knead gently together to form a ball. Flatten to a disc and wrap in glad wrap and refrigerate for 30 minutes.
MADE WITH
Premium Shiitake Mushrooms Mushrooms